[NEWS] CUMIC Dubai Established
In March 2014—In order to provide better serves to the customers in Middle East and improve CUMIC Steel Limited' influence in the region, in March 2014, Dubai Representative Office of CUMIC Steel Limited was established.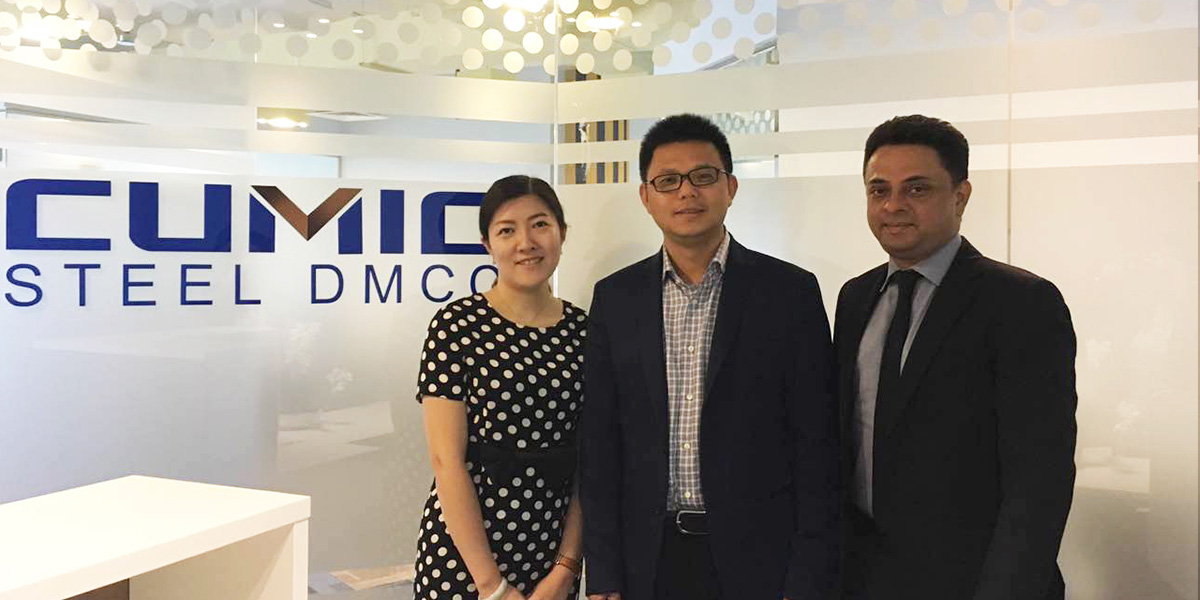 Over the years, CUMIC Steel Limited has been insisting on the slogan of "A Steel Bridge to the World", and taken "service" as one of the company's core values, all of which indicates the company's determination to serve the global. Serving the global is the characteristics of the global trade, also the direction of the company's development; the establishment of Dubai Representative Office will serve the company' development direction well.
With a growing number of customers, Middle East market becomes an important market with great potentials the establishment of CUMIC Dubai will bring better communication for the customers in this region, provide more efficient service, and further enhance the influence of CUMIC Steel Limited in this region.
Source: Personnel Administration Division